There seems to be ongoing confusion from visitors regarding this topic as of late so I figured maybe a quick blog post might help to clear it up.
Let's start with the basics, a freight broker is a middlemen that basically matches "Shipper" loads with "Carrier" truck capacity.  For more detailed information visit my previous post titled "What is a freight broker?"
A freight broker's customers are typically referred to as "Shippers" and include companies that manufacture, produce, distribute, import or export goods that require transport.  My definition lends itself to cover a wide range of companies including a relatively small group of larger well known companies like US Steel, Coca Cola, Walmart and Home Depot right down to what I estimate to be over 1 million + small to medium sized companies that need to utilize freight brokers and motor carriers daily to move their goods as a part of their normal buying or selling process.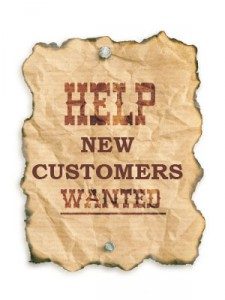 Several times a month someone will email me the question, "Can you tell me a load board where I can find shipper loads?"
My answer is always the same, load boards are designed predominately for freight brokers and motor carriers to share and communicate available loads and available trucks in an effort to make a match.  The only loads you will see on most load boards will be other freight brokers and those will do you little or no good because they are not looking for another broker, they want to connect directly with motor carriers that have equipment ready and willing to haul the load.  See "What is a load board?" for more details.
The best way for freight brokers or freight agents to acquire shippers is to visit them face to face or call them on the phone and explain the value they can bring to the shipper.  This takes skill, perseverance and most of all knowledge about the industry and how it works in order to be effective.  That is one of the reasons why I strongly recommend taking some sort of freight broker training program before trying to become a freight broker or freight agent.
Please note, I had over 11 years of sales/entrepreneurial experience before I started my freight brokerage and I still invested over $10,000 in freight broker training in advance of making my first sales call to a prospective customer.
To hear my story on how I got started with no experience and grew my freight brokerage to over $80 million a year in sales CLICK HERE!
If you are curious how much money a freight broker or freight agent can earn check out this quick 3 minute video by CLICKING HERE!
To your success,
Dennis Brown
Owner, www.FreightBrokerBootcamp.com