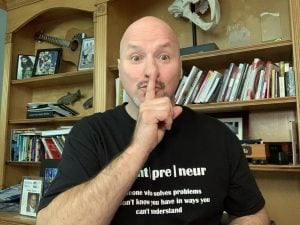 Dennis Brown is the owner of FreightBrokerBootCamp.com and former CEO of Logistic Dynamics, Inc. (LDi) one of North Americas fastest growing logistics providers.
Dennis founded his freight brokerage, LDi, back in 2003 as a one man operations with NO industry experience and led the company to over $80 million per year in sales in 2015 before selling his equity to pursue other ventures.
Back in 2009, after hundreds of requests to train freight brokers and freight agents, he decided to offer a comprehensive but affordable online freight broker training program called www.freightbrokerbootcamp.com.
Since then he has trained over 10,000 students how to become a freight broker or freight agent via in his online freight broker training program which posts a 95%+ customer satisfaction rating!
Click here to view My Profile on Linkedin.com
Freight Broker Boot Camp Student Success Stories