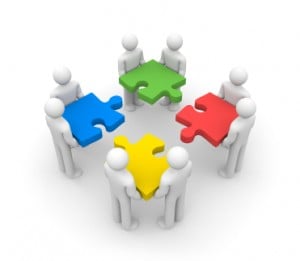 An Internet load board is a hub/website where motor carriers and freight brokers share information in an effort to develop mutually beneficial relationships. The concept is simple, motor carriers post trucks and freight brokers post loads in an effort to provide both parties the visibility necessary to achieve their goals. Freight broker are interested in finding cost effective capacity for their clients and motor carriers are trying to find profitable loads to haul or possibly as a way to re-position their trucks to another area so they can get access to profitable loads.
If you're a freight broker with a 53′ VAN load from Buffalo, NY to Atlanta, GA that you need to cover for one of your customers just search the load boards to finds a carrier that has posted a truck that matches your load requirements.  If you find a match you would then contact the carrier and try to negotiate and secure the truck to insure your customer's freight picks up on-time.
If you're a motor carrier with a 48′ FLATBED located in Houston, TX and you need to get him back to Birmingham, AL you might search the load boards to find a freight broker that has a load that matches your requirements.  Once you find a match, just contact the broker and try to negotiate a deal to secure the load so you can get your truck moving.
Honestly, I have no clue how many Internet load boards are in existence today because it seems like almost every month I get an email from someone launching a new one.  So for today, I am going to focus on the Top 5 Load Boards based upon my experience over the past 10 years.  The list is in no particular order but I do consider these to be reliable providers and worth investigating if you are interested in learning more about how freight brokers, truck brokers, logistics broker and freight agent use load boards to help support and grow their businesses.
1) https://truckstop.com/
2) https://www.dat.com
3) www.getloaded.com
4) https://www.123loadboard.com/
5) www.directfreight.com
P.S. Did  you know that we have trained over 8,000 students online on how to become a Freight Broker or Freight Agent?  Learn more www.FreightBrokerBootcamp.com
Regards,
Dennis Brown – Owner
Click the link for more details on our Online Freight Broker Training program