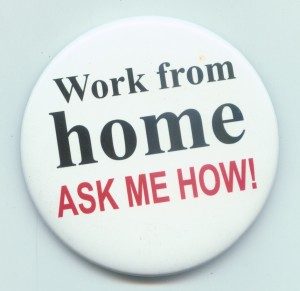 There are over 15,000 licensed freight brokers and even more freight agents in the US and a large % of them work from a home office.  For some that means the basement, for others that means a spare bedroom and for anyone just starting out it might mean the kitchen table.
Today I wanted to share with you my experience including tips and suggestion on how to setup your home office as a freight broker, truck broker, logistics broker or freight agent.
1. It's important to have a dedicated work space, so find an area of your house/apartment where you can be comfortable working.  The key is to have easy and quick access to all the critical tools and resources you will need throughout the day.
2. Define the critical technical resources you need in your homes office.  As a freight broker/agent here are a few things you might consider for your home office:
unlimited phone service with 1 but preferably 2 available lines
high speed internet access
a newer computer with sufficient speed and storage
quality monitor or dual monitors if possible
email service
all in one printer/fax/scanning machine
load board access to post load and search for trucks
business software like Microsoft Office or equivalent
freight broker software (optional to start but a must once you get rolling)
3. Organize your office so you have an outside view or in an area with natural light when possible.  Trust me sunlight can really help your energy and enthusiasm of which both affect your results.
4. Organize your office so you have both room to function and room for storage of files, documents and related paperwork as needed.  Having quick, easy access to tools and resources is critical when multitasking.
5. Invest in a quality desk with sufficient work space and a nice chair.  If possible don't skimp on these items, don't forget you will be sitting in and at them for 8,10, 12 hours a day running your business.  Look for a used desk and/or chair on craiglist.com, many time you can get high quality items without breaking the bank.
6. Set office hours and let your friends and family know that you will be at work.  This is critical for two reason; 1) it gets you into a routine and 2) it helps to prevent unnecessary and unwanted calls and visits while you are working.  Yes flexibility is a great benefit to being an entrepreneur but success requires a certain amount of structure in order to be effective.
I started my first business back in 1994 and during my career I have worked out my home for a total of 4 years.  During that time I have learned a thing or two and the biggest lesson I learned about working from home was that you need to be DISCIPLINED and treat everyday like your going to and office. The fact of the matter is, you are going to the office but now it just so happens to be in your home!
You will realize quickly that working from home has many distractions that you typically won't run into in an office setting including family, television, refrigerator, home phone, friends/neighbors, mail man, home projects, laundry and many more.  In order to be a successful home based freight broker or freight agent it is important to limit outside distractions that steal your time and energy, causing you to get off course.
Best of luck in setting up your home office.  If you need any assistance with learning how to become a freight broker or freight agent read my blog and check out my online freight broker training program. 
P.S. If you liked this article please make sure to click the Google +1 logo at the top left of this article to help others find it online.
Regards,
Dennis Brown
Owner, www.FreightBrokerBootcamp.com