Freight broker software is what freight brokerages use to streamline their daily operations and daily tasks. When most people think about freight broker software they think transportation management software or freight management software but freight brokers use a variety of software to run their businesses.
Freight broker software today is way better than it was when I got started back in 2003. Today there are dozens of options for freight brokers to choose from. So, no matter if you are looking for transportation management tools, a sales CRM, freight broker load boards or accounting software, there's something out there for you.
But like any software, some companies do this better than others, and some charge more than others. My goal in this blog post is to share with you some of the leading providers in the industry based upon my extensive personal experience.
First, let's answer the very common question, "Do I need freight broker software to become a freight broker?"
The answer is YES, if you plan on becoming a successful freight broker you will definitely need or want specific software that is designed to make your job easier while enhancing the service offering for your customers.    
That doesn't mean you need to go out and buy a $5,000 software program today – or ever for that matter. Most people that are successful at launching their freight brokerage realize very early on the value of having an easy-to-use system for effectively managing their customer's freight, invoicing customers, and paying carriers.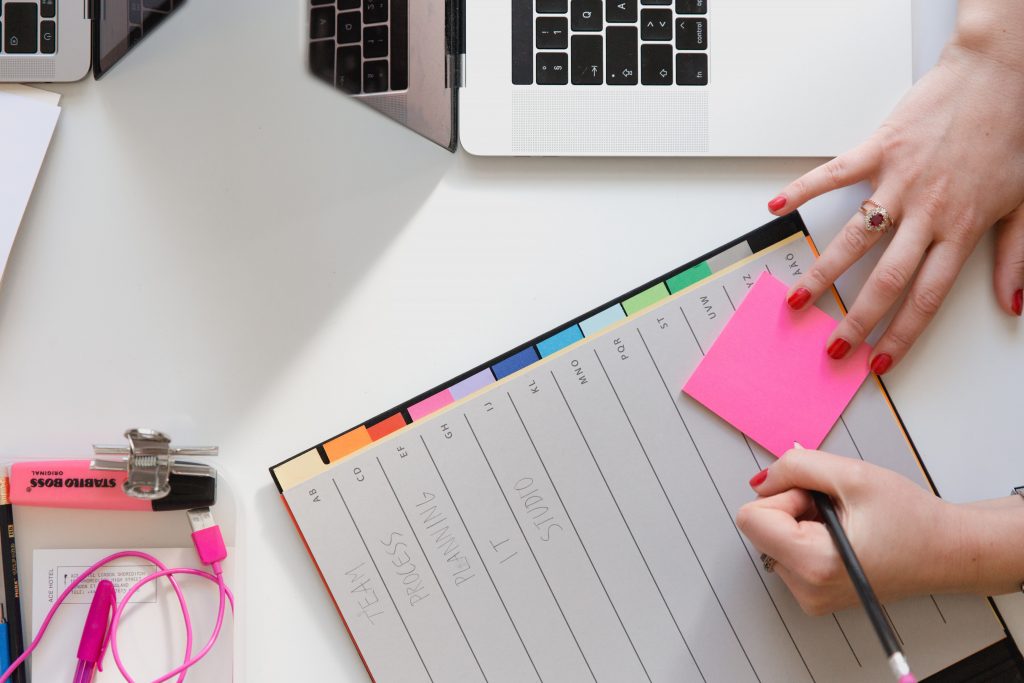 4 Types of Freight Broker Software To Consider in 2022
Essentially, there are 4 types of software you'll need to consider as a freight broker. Sometimes you can find all-in-one solutions that can be used for all four purposes. Or maybe you need 1-2 separate programs. Either way, make sure you are covered in these 4 areas:
1. Freight Broker Transportation Management Software (TMS)
As a freight broker, you will need transportation management software. A freight broker TMS can help with quoting, booking, dispatching, invoicing, and overall management of shipper loads. 
A quality TMS can help you reduce your cost per load, improve customer satisfaction, increase efficiency and productivity, and better manage your resources. That's why choosing the right TMS is important.
You can get it as standalone software or as seamless integration for cloud-based systems. For freight brokers, a solid TMS has several advantages. It allows you to simplify your supply chain, track loads, track your freight, and reduce costs. 
2. Freight Broker Load Boards
Freight brokers commonly use load boards to find and connect with motor carriers. It's beneficial for both sides, as carriers can use it to find loads, while brokers can source trucks. Some load boards charge a monthly fee while others may be free.
You can imagine it as an online hub where freight brokers, freight agents and motor carriers come together. Freight brokers can make their loads visible to motor carriers while motor carriers can make their trucks visible to freight brokers. Then, both parties can connect and work together for mutual benefit.
Some load boards offer additional features like rating tools, insurance, carrier onboarding, and load tracking.   
3. Freight Broker Customer Relationships Management Software (CRM)
Your CRM will help you to make everyday interaction with both prospects and customers easy and hassle-free. You use it to manage all customer data, record interactions, and manage all your contacts. A CRM will also increase your sales because it will remind you to follow up with prospects on time.  
As a freight broker, having a solid CRM is important because you'll make hundreds if not thousands of new contacts in your first year alone. If you don't have software in place to help you manage this process, you could easily lose track of valuable relationships and – as a result – lose sales. 
Make sure you pick your CRM wisely from the start. Migrating from one CRM software to another is possible but can also be a hassle.
4. Freight Broker Accounting Software
The final type of software you want to consider is accounting software. It helps you track and manage all of your business finances and when used properly will make your accountant very happy.
The role of accounting software for freight brokers is the same as any small business – track and manage income, expenses, profit, taxes, and related financial metrics.
Creating and sending invoices should be part of your daily freight broker operations. But if your invoicing process is too complicated or takes a lot of extra work you'll be less inclined to send them out in time. 
So, use accounting software to keep it simple and easy to track. Instead of copy and pasting data from spreadsheets, you'll have all transaction information in one place. You'll see exactly what money goes in and out of your business and it keeps you efficient. 
Top Freight Broker Software For 2022
Now that you know the four types of software your freight broker business needs, let's see what options are the best. Again, this is based on my 18 years of experience in the field.
Top 10 Freight Broker Transportation Management Software [TMS]
AscendTMS is #1 ranked TMS software for freight brokers. Beyond popular, AscendTMS is also cost effect and full of features and innovation that make a freight brokers job easier, faster and more profitable than ever. CLICK HERE FOR SPECIAL OFFER!  Use coupon code: FBBC
Load Pilot is a well-known TMS software. It helps with quoting, booking, organizing, invoicing, and managing loads. This is online software particularly tailored to manage and move loads in the least possible time. It also offers features such as rate confirmations, invoices, BOLs, etc.
Strategy Live is a cloud-based TMS designed for small to medium-size freight brokerages. Its main focus is to simplify and optimize fuel tax management, driver tracking, pickup, delivery details, and driver payments.
Aljex is also based on cloud technology with the purpose to automate processes. It's designed for 3PLs (third-party logistics operations), shippers, and intermodal clients across the United States and North America.
ITS Dispatch is very easy and convenient to use. It offers features such as viewing and managing active loads, creating and assigning loads, and linking the right load. You can also use it to create invoices, set credit limits, and handle accounting jobs.
DAT is a TMS provider ideal for freight brokerages and 3PLs. The system is quite easy to use. Its top features are integrated accounting, document imaging, and load tracking as well as close integration with the DAT load board 
BrokerWare is a cloud-based freight brokerage software that provides solutions to 3PLs. It has features such as staff, client, carrier, and load management, as well as rating, dispatching, electronic tracking, and document retrieval.
Broker Pro is designed for intermediaries dealing in T and LTL freight. There is a single screen for dispatchers to build loads, allocate the right carrier, enter shipment details, email confirmation via fax/email, and post loads to load boards.
Tailwind TMS is best suited for small to medium-sized trucking companies and freight brokerages. It offers additional features that other software doesn't have. Such as live phone support or multiple currencies.
PowerBroker is one of the most advanced software solutions for freight brokers. It's a comprehensive TMS that also includes full accounting software.
Top 5 Freight Broker Customer Relationship Management Software [CRM]
HubSpot is one of the best-known CRM solutions and they have a great reputation. They offer a free version which is great if you are just getting started. It's tested and a proven tool for B2B businesses – such as freight brokers.
Pipedrive is designed to help prioritize deals, track performances, predict revenue, and manage leads and deals. It has a unique workflow process which makes it very logical and easy to use. 
Zoho CRM is great for small businesses. It helps with connecting with customers across several channels like email, live chat, telephone, or social media, as well as real-time notifications. It also generates real-time reports which can be very useful to stay on top of things.
Salesforce has gotten very popular in recent years. It's robust and is also suitable for bigger teams. It helps you to increase efficiency when following up with leads and sending them quotations to convert them into clients.
Less Annoying CRM is, as the name suggests, designed to be less annoying. It requires less data entry and is more focused on direct ROI. Most freight brokers I know don't like data entry, so this CRM is a great option.
Top 5 Freight Broker Load Boards
DAT is a preferred and trusted partner of Freight Broker Boot Camp. It allows you to cover loads faster than ever with access to over 1.3 million trucks, advanced spot market rating tools, LaneMakers and much more. 
On Truckstop, any freight carrier can access the maximum volume of legit loads, partner with authentic brokers, and book loads immediately. Brokers can find thousands of authentic carriers and freight forwarders, cover the loads in the least possible time and uncover hidden capacity and profits. 
Getloaded focuses on matching up small brokers and the best carriers; however, it also facilitates bigger brokers and loads. Moreover, it is affordable and dependable.
123 Load Board gives deeper insight into costs associated with loads with the help of features such as credit checks, TransCredit, and fuel advances. It is one of the very few load boards offering free load posting.
It consists of a vast range of features like filtering systems, custom alert schedules, and weather notifications. In addition, it allows checking broker's credit scores to ensure safe and secure load searching.

Top 4 Freight Broker Accounting Software
Quickbooks is an accounting software primarily used by small and medium-sized businesses. You can use it for invoicing customers, paying bills, generating reports, and preparing taxes. It comes in both, a cloud-based program and a traditional desktop program.
Like Quickbooks, Freshbooks is for small and medium-sized businesses. The difference is that Freshbooks is cloud-based only and you can access it through a mobile app. You can use Freshbooks to send invoices, track time, manage receipts, expenses, and accept credit cards.
Sage Accounting is ideal for small businesses and covers main features such as sending invoices, posting receipts, and generating reports. You can access your account via mobile, and they offer a free trial.
Xero is a New Zealand-based solution designed for small and medium-sized businesses. It's completely cloud-based and there are plans starting as low as $20 a month. 
Summary
As you can see, there are a lot of software choices available to you and with each, the features, benefits, and price will vary.  
I strongly recommend that you walk before you run when purchasing any type of software, particularly for people that are just getting started in the business. You can always upgrade your software later to meet the growing needs of your business.  
If you found this article useful please SHARE this post link at the top left side of this article right above. I truly appreciate your support and your help in keeping this blog free. 
P.S. If you want to, "Learn How to Become A Freight Broker or Freight Agent in 30 Days or Less", check out my online freight broker training program. 60 day 100% money back guarantee!
Regards,
Dennis Brown