Freight broker factoring doesn't have to be as complicated as Chinese math. In fact, it is a fairly simple concept. After reading this article, you'll be crystal clear on what freight broker factoring is, how to leverage it and what to watch out for.
What is Freight Broker Factoring?
Freight broker factoring is the process of selling an invoice to a factoring company. That's why it's also called freight bill factoring. 
After you sell your invoice to them, the transportation factoring company then advances up to 95% of the money to you – sometimes as quickly as the next day.
This means the freight broker doesn't have to wait 30-60 days for the customer to pay and always has enough capital to pay their motor carriers and truck drivers. It's one of the best ways to get quick payments.
FREE Download – Top 10 Freight Broker Factoring Co's
How Can Freight Brokers Use Factoring Companies?
 So how exactly does factoring work for freight brokers and transportation companies? 
All it takes is 3 steps.
Step 1: Provide the freight broker service and then invoice your shipper
Step 2: Provide a copy of the invoice to the factoring company. After that, you can typically receive your first installment – ranging from 90-95% of the total invoice – within 1-2 days.
Step 3: After the factoring company receives payment from your shipper, they will pay you the remaining balance – minus their fees. Factoring company fees typically range from 1.5% to 5% of the invoice's face value.
Here's an example:
Let's assume your shipper invoice is $1,000. Without freight broker factoring, you'd wait 60-90 days to receive the $1,000.
But with invoice factoring, the factoring company advances $900-$950 to you within 1-2 days.
Once the shipper paid the invoice, the factoring company deducts their fee (1.5% – 5%) from the remaining balance. Which means, they keep about $15-$20 as a factoring fee and advance the rest to you.
How Factoring Companies Can Provide Cash Flow
Many businesses use invoice factoring as a source of funding when a traditional bank loan or credit line is not available. This is very common for freight broker startups. 
In the logistics industry, I would say its most common users are small freight brokerages, owner operators, and trucking companies. That's because they rely on fast cash to help finance their daily operations.
Carriers rely on freight brokerages to pay them quickly and many times to even provide fuel advances before the load delivers.  
On the other side of the coin, shippers want to hold onto their money as long as possible and typically pay freight brokers within 30-60 days. This is the driving reason why freight broker factoring has become so popular over the past 20 years.
Benefits of Freight Broker Factoring
Provides quick cash to pay your expenses and grow your business

As your business grows so does your immediate cash flow

Include comprehensive free credit checks on shippers

Makes sure you have steady cash on hand to process carrier payments

Allows you to bridge cash flow problems

Increases your working capital

Is based on the credit history of your customers and not on yours

Avoid long waiting periods and massive paperwork of other lenders (such as banks)

Gives you peace of mind that your debt will always be paid

Allows you to offer additional quick payment options to trucking companies

Disadvantages Of Using a Freight Factoring Company
The factoring fee typically ranges from 1.5% to 5% so it is more expensive than a traditional bank loan

Some shippers may not understand factoring or may be concerned about paying a 3rd party factoring company

Not suitable for clients who refuse to pay their unpaid freight bills at all. Factoring programs are not collection agencies.
Invoice Factoring Rates
Now you know the advantages and disadvantages of freight broker factoring. Let's talk about the rates and cost of using a factoring company.
As I mentioned before, typical rates are between 1.5% and 5%. So, the larger your monthly amount is factored the lower your fees can be. Some charge a flat rate while others have variable rates.
While it costs more to factor your receivables than traditional bank financing, many freight broker startup businesses can not qualify for traditional bank financing until they have established a 1-2 year relationship with their bank.
Your Factoring rates also depend on:
The size of each invoice you need factored
Your exact industry and niche within the transportation industry
How long it takes your clients to settle the invoice
Is Factoring Right for My Company?
Before you seriously consider working with a factoring company, you probably want to know if factoring is right for you. 
The good news is that there are different factoring companies to choose from. So, you can choose one that fits your unique needs. 
For freight broker factoring in particular, there are two options: Recourse factoring and non-recourse factoring. 
Recourse factoring means that you are responsible for unpaid invoices. Meaning, you own the risk of non-payment by the shipper. The advantage of recourse factoring is a lower rate.
If you work with new clients and you don't know how reliable they are, resource factoring might not be the best way to go.
Non-recourse factoring, on the other hand, allows you to sell your invoices to the factoring company. Meaning, the factoring company takes all the risk once they purchase the invoice from you, the freight broker. This is a great advantage to have but it will also cost more.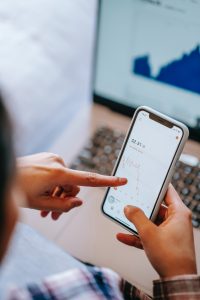 How Do Freight Brokers Build Credit?
Now, usually, freight brokers factoring companies look at the credit score of your clients. But they also need to make sure that you are capable of handling your payments.
In rare cases, this is an issue for a new brokerage or trucking company when the business just isn't getting its feet off the ground. 
If a factoring company declines you, consider these things:
Build your credit and trust score by paying bills on time. If you settle your expenses on time it improves your standing with factoring companies.
Keep your business credit and personal credit profiles in good shape. Factoring companies might also look at your personal credit history. 
Review your credit reports. Monitoring your personal and business credit score can help you to improve your overall credit rating.
Picking the Top Freight Broker Factoring Companies for Freight Brokers
Not knowing how to pick a factoring company is a common problem. How do you pick the best solution? There are 5 questions every freight broker should ask when selecting a factoring company:
1) What are the monthly minimums? You need to know in advance to make sure you can meet the minimums. 
2) Is this a recourse or non-recourse factoring company? (In other words, who will be taking the risk in case a client doesn't pay?)
3) What's the duration of the contract?
4) What are the fees and how are they structured? This is important because you want to avoid hidden fees. 
5) What kind of service can you expect?
There are many more questions to ask when selecting a factoring partner. But these 5 are definitely important and will help you to understand exactly what to expect.
FREE Download – Top 10 Freight Broker Factoring Co's
Summary
Freight broker factoring has become commonplace in today's business environment. It is heavily used in the logistics and trucking industry. There are hundreds of factoring companies and many that specialize in freight brokerage, trucking, and logistics. 
For you as a freight broker, factoring has great advantages and is worth the investment. But finding the best factoring companies can take a lot of time to do research.
So if you are a freight broker, truck broker, or logistics broker get the FREE Top 10 Freight Broker Factoring companies with the download link below.
Cheers,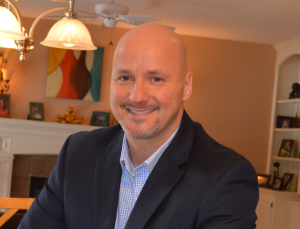 Dennis Brown
Owner, Freight Broker Boot Camp
Click Here >>> Earn $100,000+ Working From Home as a Freight Broker or Freight Agent