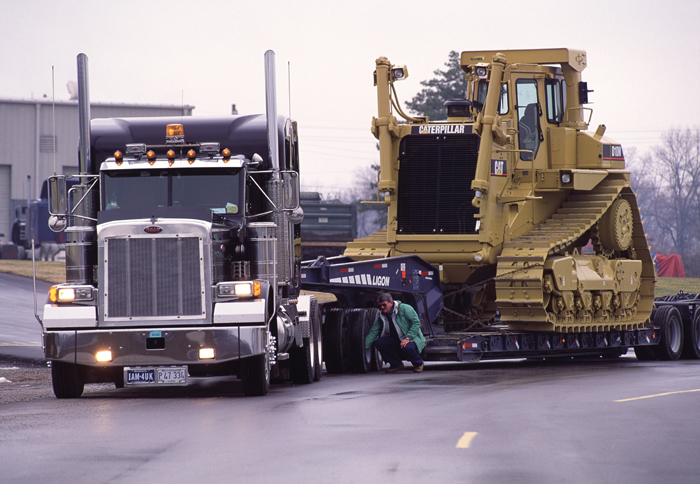 Shipments come in various shapes and sizes just like people. While the term truckload shipment may seem self explanatory to some, I believe it's worth going into a little more details to better understand exactly how exactly it works.
Truckload shipments are usually larger shipments of similar cargo which require the exclusive use of the trailer, sometimes referred to as a full truckload or FTL.  Carriers that specialize in full truckload are called truckload carriers and usually contract the entire space on their trailer to one shipper.  
In my experience most freight brokers and freight agents prefer to focus on moving full truckload shipments versus less-than-truckload (LTL) because they are less likely to be involved in a freight claim and the fact that the profit potential per load is higher.
Because shipments come in various shapes and sizes, so do trailers. Most truckload shipments are hauled on trailers or containers ranging from 40 feet to 53 feet in length. In addition to size, there are over a dozen different types of trailers, of which most fit into either the van, refrigerated or flatbed categories. A few of the more popular trailer types include; van, refrigerated, flatbed, curtain side, double drop, removable gooseneck, step-deck, lowboy, tanker, bulk and containers.
The primary benefit to shipping cargo via full truckload is to avoid unwanted delays and handling of freight throughout the trip. Full truckload shipments, unlike less-than-truckload shipments, are not handled during transit and in many cases the trailer is actually sealed to insure the integrity of the shipment.  Less handling of freight typically translates to quicker service and less damage along the way.
Sources say that there are over 500,000 trucking companies in the United States and large percentage of them specialize in truckload shipments of one variation or another. Some of the largest and most popular truckload carriers include; Swift Transportation, JB Hunt, Werner Enterprises, Schneider National, Landstar Systems, U.S. Express, Convenant Transport, Greatwide and Knight Transportation.
To learn more about full truckload (FTL) versus less-than-truckload (LTL) check out our online freight broker training program.
Regards,
Dennis Brown
Owner www.freightbrokerbootcamp.com