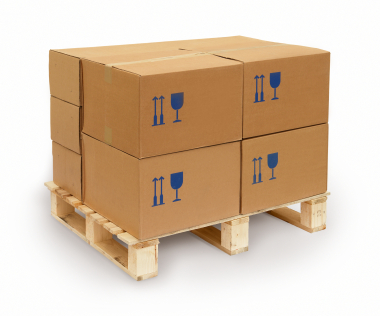 Today I am going to answer the questions, what is a less-than-truckload shipment? Less-than-truckload shipments, also known as "less than a load" or LTL, take up less than a full truckload and typically weighs between 150 lbs and 20,000 lbs.
Most less than truckload shipments are shipped on pallets and only require a portion of the trailer space.
LTL carriers focus on consolidating many shippers cargo into truckloads and then transport them long distances between hubs or terminals, where they will eventually get delivered to their final destination by a local truck and drivers.  The long distance shipment between hubs or terminals is typically referred to as the line haul.
Most LTL carriers are focused on making local deliveries in the morning and once all the deliveries have been made, they start aggregating local pickups so they can return to the terminal to start the consolidation process.  
Once shipments have been sorted and consolidated into truckloads they head off to the next terminal where they will either be sent out for local delivery or loaded onto another truck for delivery to another terminal.  As you can see LTL shipments may only be handled once or they may be handled multiple times before final delivery.
The primary advantage to using an LTL carrier is the savings it can offer as compared to shipping via a truckload carrier.  In most cases LTL is significantly cheaper than truckload because with an LTL carrier you are only paying for the portion of the truck you are using, versus a truckload where you are buying the exclusive use of the whole trailer.  
In addition, LTL carriers also offer a variety of services that most truckload carriers do not including: lift-gate, residential pickup/delivery, inside delivery, notification prior to delivery and more.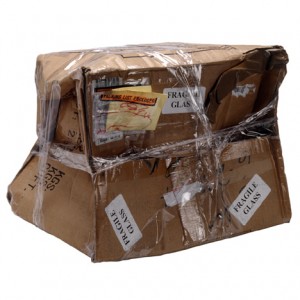 The disadvantage to LTL is a significantly higher ratio of freight claims as compared to full truckload, primarily due to the amount of handling that takes place from pickup throughout the delivery process.
As well as the fact that unless you purchase additional insurance on your shipment, most freight is only insured for a fraction of the actual value which typically range from $.10 per pound up to $25 per pound based upon the fair market value of that product as deemed by the LTL carrier.
Another disadvantage to using LTL carriers is the fact that due to the amount of handling that takes place it typically slows down the delivery process. For example a full truckload shipment that can go from Buffalo, NY to Los Angeles, CA in 4 to 4.5 days might take 5, 6, or even 7+ days business days.
LTL pricing can be difficult to understand but is primarily dependent upon the class, weight and discount rate.  LTL freight is classified into 17 different classes ranging from class 50 to 500.  Typically the higher the class the higher the per pound rate will be.  
The current LTL rating system can be confusing to both shippers and freight brokers due to the complexity and ambiguity that the class based structure creates. Beyond freight class many times you will here shippers say, "I have a 75% discount" which means they are able to negotiate a 75% discount off of the carriers base rate.
There are many companies that specialize in LTL shipments some offer regional service while others offer nationwide coverage. A few well known LTL providers I have used in the past include Fedex Freight, Con-way Freight, YRC, UPS Freight, ABF Freight Systems, Old Dominion FreightLine and Estes Express Lines.
As a freight broker, truck broker, logistics broker or freight agent LTL can be a great profit center particularly if you are able to establish competitive LTL pricing and you are able to develop good relationships with smaller shippers that are unable to negotiate higher discounts with LTL carriers direct because of their small volume.
Both freight brokers and agent alike should never be afraid of LTL shipments, they offer a great opportunity to provide value to your customer while making money along the way. One of the keys to success is to learn as much as you can about LTL freight, shipping, rates, class, carriers and what exactly shippers need and want when it comes to their LTL freight.
Sorry so long but LTL has a lot of moving parts! Your comments are always welcome and stay tuned for more weekly posts to come!
Regards,
Dennis Brown
Owner, www.freightbrokerbootcamp.com