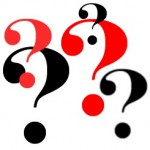 There is some confusion about what is the difference between a freight broker vs a freight agent? In this short video and blog post I will share the primary differences as well as the pros and cons of each.
My goal is to help you determine which role, freight broker vs freight agent, is a better fits you as you evaluate the opportunity of starting your own business in one of the trucking and logistics industry
>>Freight Broker & Freight Agent Training www.FreightBrokerBootcamp.com
Freight Broker vs Freight Agent
A Freight Broker is licensed by the FMCSA (Federal Motor Carrier Safety Administration) as a "property broker" also known as a freight broker.  Their job in its simplest form is to help shippers manage and move freight from point A to point B.  It's important that you do not mistake them for a motor carrier because as a freight broker, they do not actually move the freight themselves but simply outsource the transport of good to motor carriers both large and small including owner operators.
In addition to managing a shippers freight they are also responsible for..
Assessing shipper credit
Invoicing shippers
Paying motor carriers
Collections
Bad debt
Freight claims
What is a Freight Agent?
A Freight Agent works under a licensed freight broker, they DO NOT need to be licensed or bonded and there are no tests that are required to act as a freight agent.  Their primary job is to work with the shippers to move the freight from point A to point B.  This includes…
Finding shippers
Rating shipments
Sourcing carriers
Dispatching drivers
Making sure the freight delivers on-time
***Freight agents are typically independent contractors that are paid between 50-70% of the gross profit on each load.
Now that you know what freight agents do, it's also important to point out what they DO NOT do.  Freight agents are not responsible for credit, invoicing, paying carriers, collections and/or bad debt.
So as you can see their are pros and cons to both.  I started as a freight broker back in 2003 and then decided to hire freight agents around the country.  Many people choose to become agents, particularly if they do not like to do the back office administrative work like invoicing, collections, etc.  Being a freight agent is very popular for new people to the industry and can be very profitable with very little risk.
I hope you enjoyed this post and video.  If you found value in it please SHARE it on Facebook or Twitter below and let others know!
P.S. To learn "How to Become a Freight Broker or Freight Agent in 30 Days or Less" Click Here!
To your success!
Dennis Brown
Owner, www.FreightBrokerBootcamp.com
>>Download Your Free Copy of "7 Habits of Highly Effective Freight Brokers!"