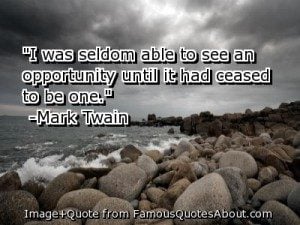 I receive a lot of emails from people that are interested in the freight broker business and ask why believe now is such a good time to get become a freight broker….so let me explain.
The freight industry is driven by supply and demand just like virtually any product or service out there.  The more demand, the higher the value/price and with less demand the value/price goes down.
This is the primary reason why next the next 3-5 years is a good time to become a freight broker.
There are three primary reasons why demand is up today and the value that freight brokers can provide will only increase in years to come.
1) Government intervention and legislation that makes it more costly and difficult for small trucking companies to compete has and will likely continue to push small under capitalized carriers out of the industry.  To learn more go to CSA 2010 or view the google.com search results for "how csa 2010 will affect brokers"
2) The price of diesel fuel continues to rise and I dont know about you but I highly doubt the oil companies are going to let it go down anytime soon…if ever! Like any change their are ripple affects and the increase in diesel can not only put small carriers out of business due to cash flow but it frequently causes carriers to park trucks…only increasing the capacity shortage.
To learn more about diesel fuel prices go to Dept of Energy
3) The trucking industry will be heavily affected by retiring Baby boomers. Statistics show there is already a shortage of 100,000 to 200,000 drivers depending upon who you ask and with more baby boomers retiring everyday the shortfall between new drivers and retiring drivers will continue to grow.
The trucking industry is struggling to recruit young drivers, so most experts expect the driver shortfall to significantly increase between now and 2015.
In conclusion, the shortage of drivers has and will continue to create a capacity crunch and with tighter capacity comes increases in freight rates and more importantly to freight brokers, an increase in shippers relying on brokers to move their freight.
So as they say, "Timing is everything", leading indicators show that the demand for freight brokers is only going to grow, so get on board my friends or let the opportunity pass you bye.
Click the link to learn more about "How To Become A Freight Broker or Freight Agent In 30 Days or Less"
P.S. I look forward to hearing your take on the growing drivers shortage.
Regards,
Dennis Brown