Whether you're a rookie freight broker or a seasoned veteran, there's always somethingnew to learn about getting your freight broker bond, especially with the renewal deadline approaching.
Although the process of getting bonded might seem confusing, don't shy away from learning more about it. This can help you tremendously down the road, in terms of increasing your chances of getting the bond, saving money and staying out of trouble with the FMCSA. While a thorough discussion about freight broker bonds can take up a whole book, let's start with 5 things you should definitely know about them.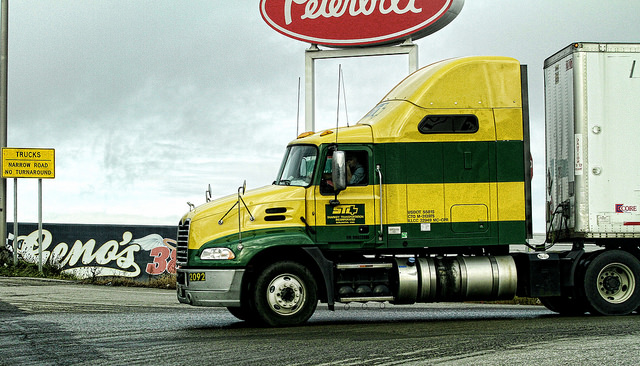 #1 Freight Broker Bonds Are Valid For One Year
Surety bonds typically need to be renewed over a period of time, because they work a little bit like insurance does. They "insure" the public and the people you work with up to a certain amount – in the case of freight broker bonds that is $75,000. However, the cost of the surety bond is only a small fraction of the bond amount. You pay the surety company in yearly premiums. In exchange, the bond guarantees that you can provide compensation, in case someone files a successful claim against you.
Freight broker bonds are valid one year from the date they were issued. Each time your re-apply your premiums will vary depending on a few factors.
#2 Freight Broker Bond Costs Can be Calculated Based on Credit Score
The increase in the bond amount was the first one in more than 40 years, and it was a big jump, from $10,000 previously to the current requirement of $75,000. Naturally, a lot of people want to know exactly how their premium is going to be calculated.
You probably know by now that one of the most common ways of calculating freight broker bond premiums is based on your personal credit score. If you have a good credit score – great, your premium will typically range from 2-5%.  But it's another story for those with bad credit, as they can see premiums rise up to 15% of the total bond amount.
#3 Freight Broker Bond Costs Can be Calculated Based on Other Factors
What few people know, however, is that they can lower their premiums despite having bad credit. Credit score is important, because sureties use it to evaluate how likely you are to trigger a claim, and repay it if you do.
For freight broker bonds, one of the most helpful things is to show that you have been in the industry for a while – after all what better proof of trustworthiness can there be than someone who stayed in business for a long time?
Which leads us to the next thing. If you can demonstrate that you're much more stable financially than your credit score might suggest, then the surety may be willing to lower your freight broker bond cost. The most successful way to do this is by demonstrating strong liquidity in your financial statements, as this signals the surety that even if you trigger a claim, you have the resources to pay it off.
Alternatively, try and pay off any delayed civil judgements or tax liens, as they further compromise your credit history. Talk to the surety agency you work with, to ask them how much this can decrease bonding costs. Typically, these things combined can amount to up to 50% lower premiums.
#4 Choosing the Right Agency Can Make a Big Difference
Speaking of surety agencies, your surety agency is another asset that can help you reduce freight broker bond costs – if you know what to look for.
Good surety agencies will typically work with several highly-reputed bonding companies. As each bonding company has different underwriting requirements and considers each application differently, a good agent can hook you up with the most suitable surety as they will have sound knowledge of the market for that bond and the conditions of each company. This not only will get you the lowest possible rates but will make sure your bond is accepted by the FMCSA.
Finally, make sure your agents accept online application submissions – this greatly reduces processing time, so you won't miss a deadline.
#5 It's Important to Stay Compliant and Avoid Claims
Among their reasons for the huge freight broker bond increase, the FMCSA pointed to numerous complaints from shippers and motor carriers about delayed or missing payments.
This is why it's important, not only to get your bond, but to follow the licensing and bonding rules to the letter. If your freight broker bond is not renewed on time, your license will be rendered invalid due to noncompliance. Furthermore, to protect themselves, many shippers and carriers now check FMCSA's page to make sure you are fully compliant, and that you have a freight broker bond in place before they agree to work with you.
Last but not least, nobody wants you to lose your license and trigger the end of the world.
Think we missed something important there is to know about freight broker bonds? Don't hesitate to share it by leaving us a comment.
THIS WAS A GUEST POST, SEE DETAILS ON AUTHOR BELOW
Todd Bryant is the president and founder of Bryant Surety Bonds. He is a surety bonds expert with years of experience in helping freight brokers and forwarders get bonded and start their business.
I want to thank Todd Byrant for this guest post, so if your interested in learning more about getting a freight broker bond or are looking for competitive rate, give him a call.
P.S. Would you like get $1,000+ in FREE BONUSES?  Check out my online freight broker and freight agent training today. ===>>>Click HERE! www.FreightBrokerBootcamp.com
Cheers,
Dennis Brown
Owner, www.FreightBrokerBootcamp.com
Freight Broker Trainer / 5X Inc. 500 Fastest Growing Freight Broker
Did This Article Help You Out?  If so, I would greatly appreciate it if you would please comment below, SHARE on Facebook, Twitter, LinkedIn and be sure to click the g+1 logo below!
Image credit goes to Foter / raymondclarkeimages / CC BY-NC 2.0