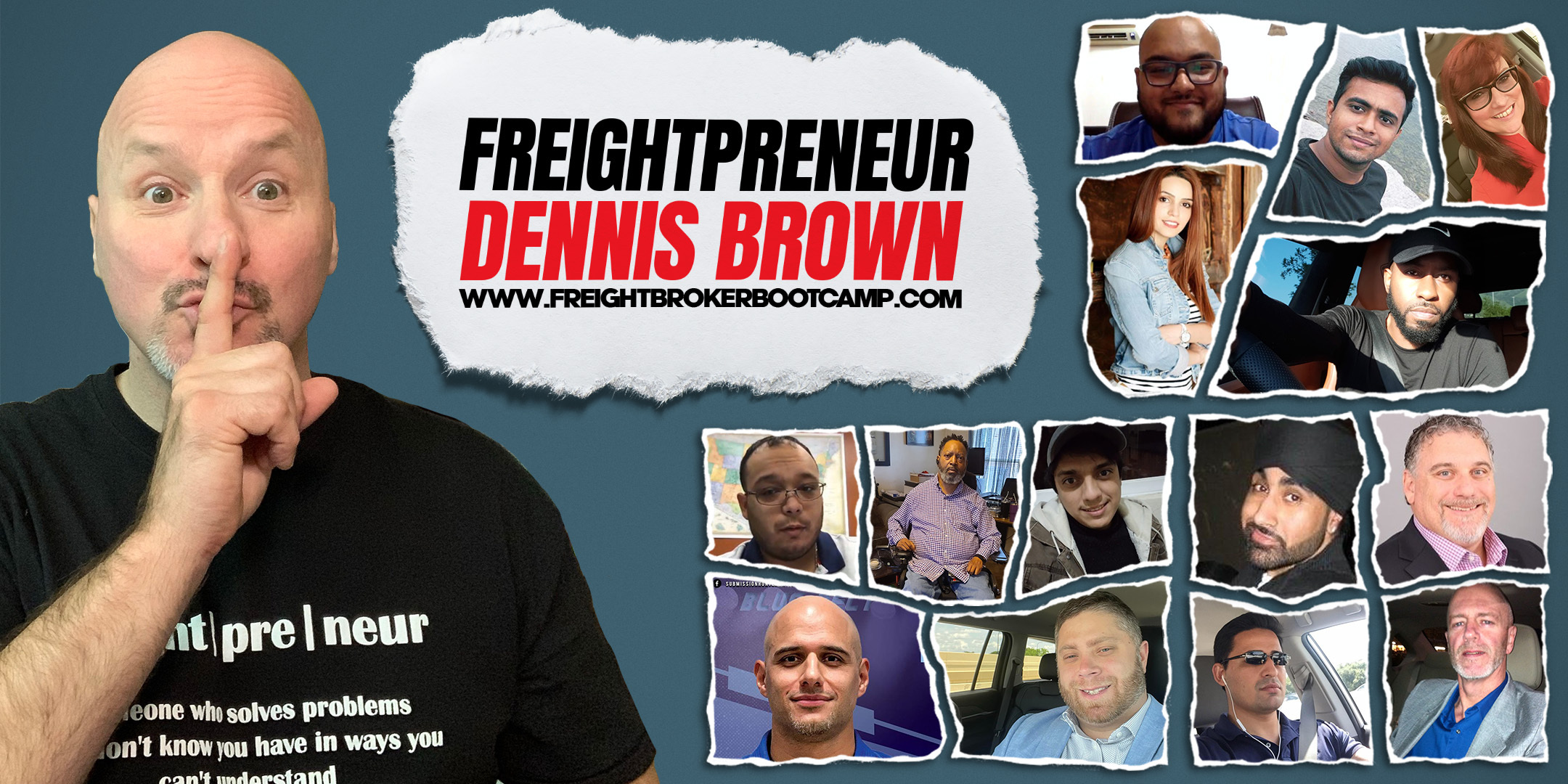 What is a FreightPreNeur?
And no it's not just a slogan on a tee shirt! It's a whole lot more…
A FreightPreNeur is a freight broker or freight agent that solves problems their customers don't know they have, in ways they can't understand!
The FreightPreNeur community is a group of freight brokers and freight agents that are pursuing their dream of starting and growing a successful freight broker or freight agency business.
Our community is over 100,000 members strong in 16+ countries around the world and is growing everyday.
Join our community!
Step 1 – Click here for FREE Bonus and get notified of updates [New trainings, news, special offers]
Step 2 – Subscribe to our YouTube channel [Weekly video trainings]
Step 3 – Follow us on social media Facebook | TikTok | Pinterest | Instagram
Step 4 – Enroll in our FreightPreNeur training program at FreightBrokerBootCamp.com
Our Freight Broker Boot Camp, FreightPreNeur training program, is our flagship program where we teach you how to become a freight broker or freight agent in 30 days or less. All from the convenience and comfort of your own home via our online training platform.

The program includes everything you need to get started, regardless of your level of experience. PLUS dedicated online support. With over 10,000 students in 16 different countries freight brokerage and will help you launch and grow a profitable business.
To hear from a few of our students success stories check out www.freightbrokerbootcamp.com/student-success-stories .
If you are tired of sitting on the sidelines CLICK HERE to enroll and get instant access!